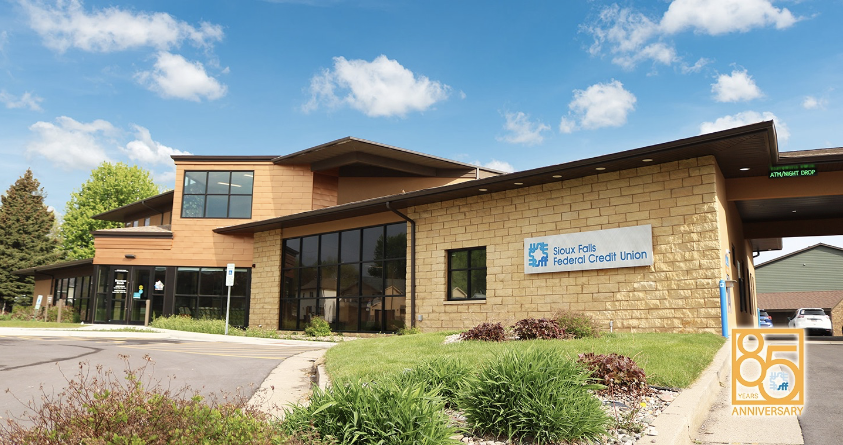 85 Years of Sioux Falls Fed: What We've Learned
The year 2020 marks a rather special milestone for the Levo Credit Union family—it's officially our 85th anniversary! Looking back at where we've been over the years, we're eager to take what we've learned and continue offering our communities the financial services it deserves.
So what is it about our 85 years of experience that makes it such a unique and ever-evolving part of the banking landscape in our city?
It Lasts a Lifetime
One thing we've found in our 85 years of service is that no one member's financial needs are built alike—and they change and grow over time. So for membership to be truly meaningful, it needs to resonate with you. That's why our community chartered credit union allows any person to become a member if they live, work, worship or attend school in Minnehaha, Lincoln, McCook or Turner counties.
Not to mention, if someone in your family is a Levo member, you can be too—no matter your geographic location—and it sticks for a lifetime, no matter what happens—moves, retirements, etc.
It's Growth-Focused
Levo has never been an organization prone to resting on its achievements. So as the community has grown over the years, so has our team, our capacity and our infrastructure. Our team members are the best around—and we outfit them with the tools, the products and the knowledge to deliver one-to-one service that's unmatched, regardless of how financial services have evolved over the last 85 years.
Our vision for the future of the organization is shared by our entire team, from the president and CEO to our member service officers—support and satisfaction is our ultimate goal and always will be.
It's Innovative
So where do we see ourselves in the next 85 years? Well, we certainly won't be changing our strategy of continued innovation in the future. In fact, we've got many exciting projects on the horizon that will certainly improve our ability to offer relevant and impactful products and services to all members, from expanded online offerings and adaptability across many of our business lines.
We hope you'll join us as we cross that centennial mark—we've got a lot in store that you won't want to miss. Find out how the Levo team can make managing your finances better than ever—become a member.