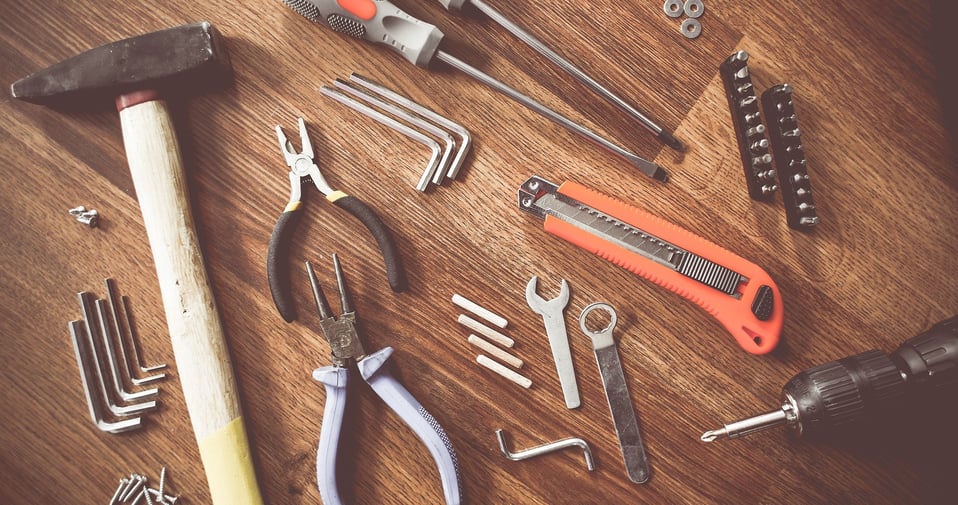 Building a Home in or Near Sioux Falls? What You Need to Know
Sometimes the best way to find your perfect home is to build it yourself! So when it comes to laying down some new foundations in the Sioux Falls area, what considerations should you make from day one? And what makes the Sioux Falls market for construction particularly unique? Let's talk setting yourself up with the right building blocks.
We'll break down some of the things to keep in mind when new construction is on the menu.
Contractors Are Busy
If construction is the path of choice for your household, keep in mind that contracting jobs are exploding in South Dakota. Ranking third in the nation for year-over-year growth in job demand, according to Associated General Contractors, South Dakota is continuing to grow in work for construction professionals. So what does this mean for your project? It means planning ahead is key—get out in front of likely very busy calendars to ensure your contractor of choice can meet your benchmarks.
Commercial Construction is Rising
While it doesn't have a direct impact, necessarily, on residential construction, Sioux Falls has seen giant growth in commercial construction. According to Bender Commercial, after nearly tripling growth from 2021 to 2022, this construction sector is poised to continue its trajectory through 2023. So what does this mean for your home project? Not only will contractors be keeping busy across the whole industry, but more commercial means more future jobs in manufacturing, retail and more—and more people moving to Sioux Falls means more competition for lot purchases. Ensure you have a real estate agent in tow who can stay on top of your needs so you don't miss an awesome lot-purchasing opportunity!
Permits Are Skyrocketing
This should come as no surprise given the facts presented above, but single-family dwellings are having a moment in the construction sector in Sioux Falls. Increasing by 10 to 20 percent year over year in the couple years, permit filings in the area indicate many homebuyers are catching the construction bug. This is another reason you should keep an eye on available lots and act quickly on ones that check all your boxes. Plus, it can be a huge game-changer to have a preapproval number from your credit union in your back-pocket before you come to the bargaining table—Levo can help make that possible!
Materials Are Expensive
One particular statistic might affect your bottom line when it comes to getting quotes from contractors—but there might be some light at the end of the tunnel. Though construction materials like lumber and concrete have been seeing a big jump in price over the past few months (lumber alone has jumped nearly 75 percent in the past year, according to Associated Builders and Contractors), increases in production is expected to bringing prices down to a more manageable level soon. In the meantime, be sure to discuss with your contractor the prospect of alternative materials to ensure your final bill meets your standards.
Ready to know your options when it comes to construction lending? Talk to Levo about the ways we can make your dream project a reality—including no payments due until construction is complete!