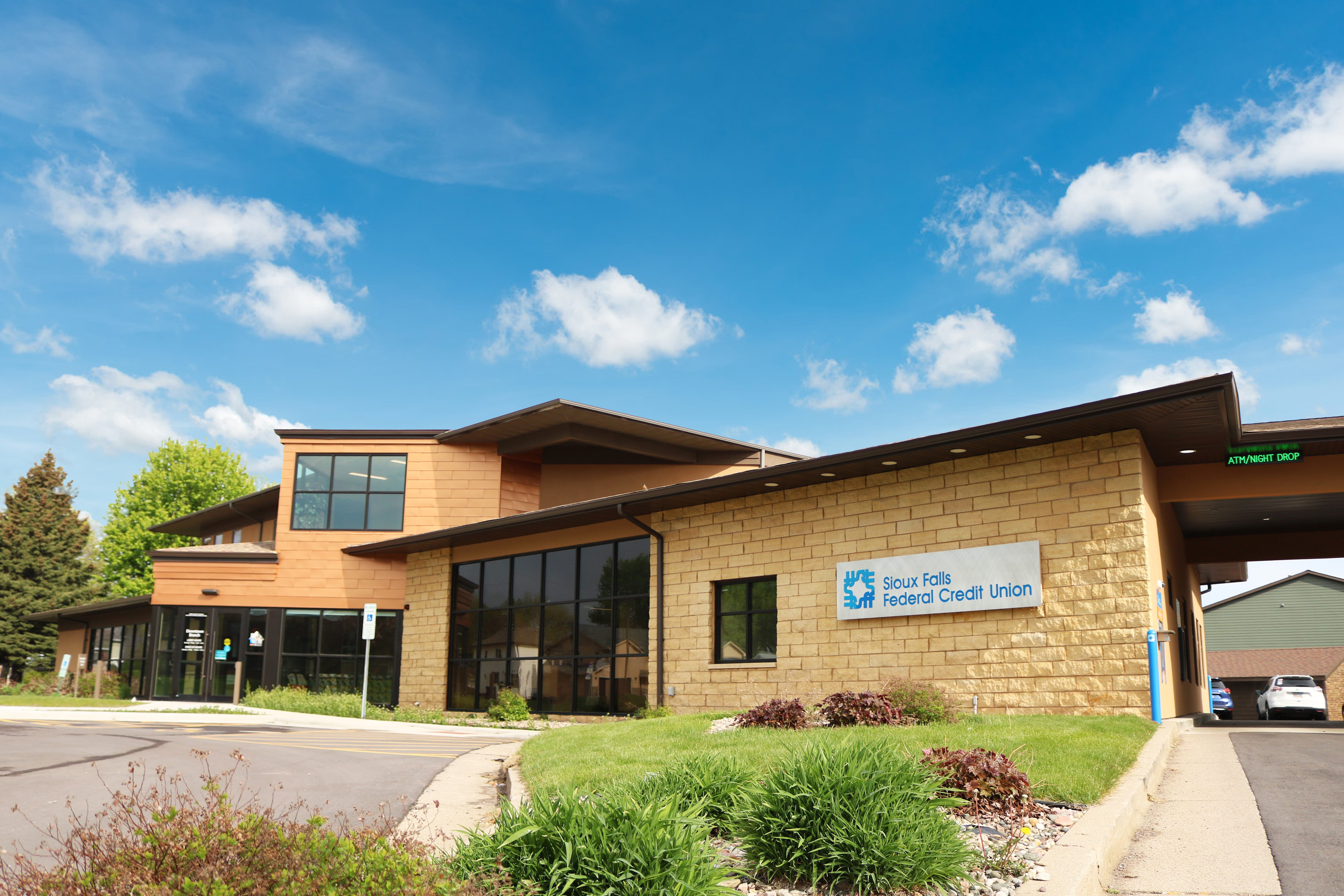 Growing with Sioux Falls: Changes at Our Downtown Branch
If you've headed down 14th Street lately, you may have noticed more than a fresh coat of paint on our trusty downtown branch. In fact, the changes we've made are meant to not only update the space to give it solidly 2020 vibes, but they're also part of an effort to serve you, our members, even better.
Here are a few highlights of what to expect at the downtown Levo branch.
The Exterior
The outside of the branch building looks better than ever before. Besides the markedly improved condition of the parking lots (your cars will thank us), we also updated the drive-up windows to serve even more members and improved traffic flow. This comes especially in handy as we all navigate the reopening of the community together!
The Lobby
We're so pleased to serve you even more effectively and efficiently in our downtown lobby—the space is now outfitted with spacious teller pods to offer even better one-to-one service when you stop by. In addition, you'll notice handy access to our Perky Blend exclusive coffee and attractive drinkware and readily available private meeting spaces for chats with our team members.
Why Did We Remodel?
So besides the obviously beautiful surroundings, why exactly did we proceed with this project? Well, as we continue to evolve with the needs of our members and expand our electronically based, convenience-focused services, we know that nothing can replace the value of personal interaction and engagement. With this newer, retail-friendly environment, we hope that openness for conversation and problem-solving grows with the progression of our branch environment. It's more inviting and focuses on collaboration—as a financial services space should be.
Find out more about what makes the LevoDifference such a powerful statement when it comes to selecting a banking provider.