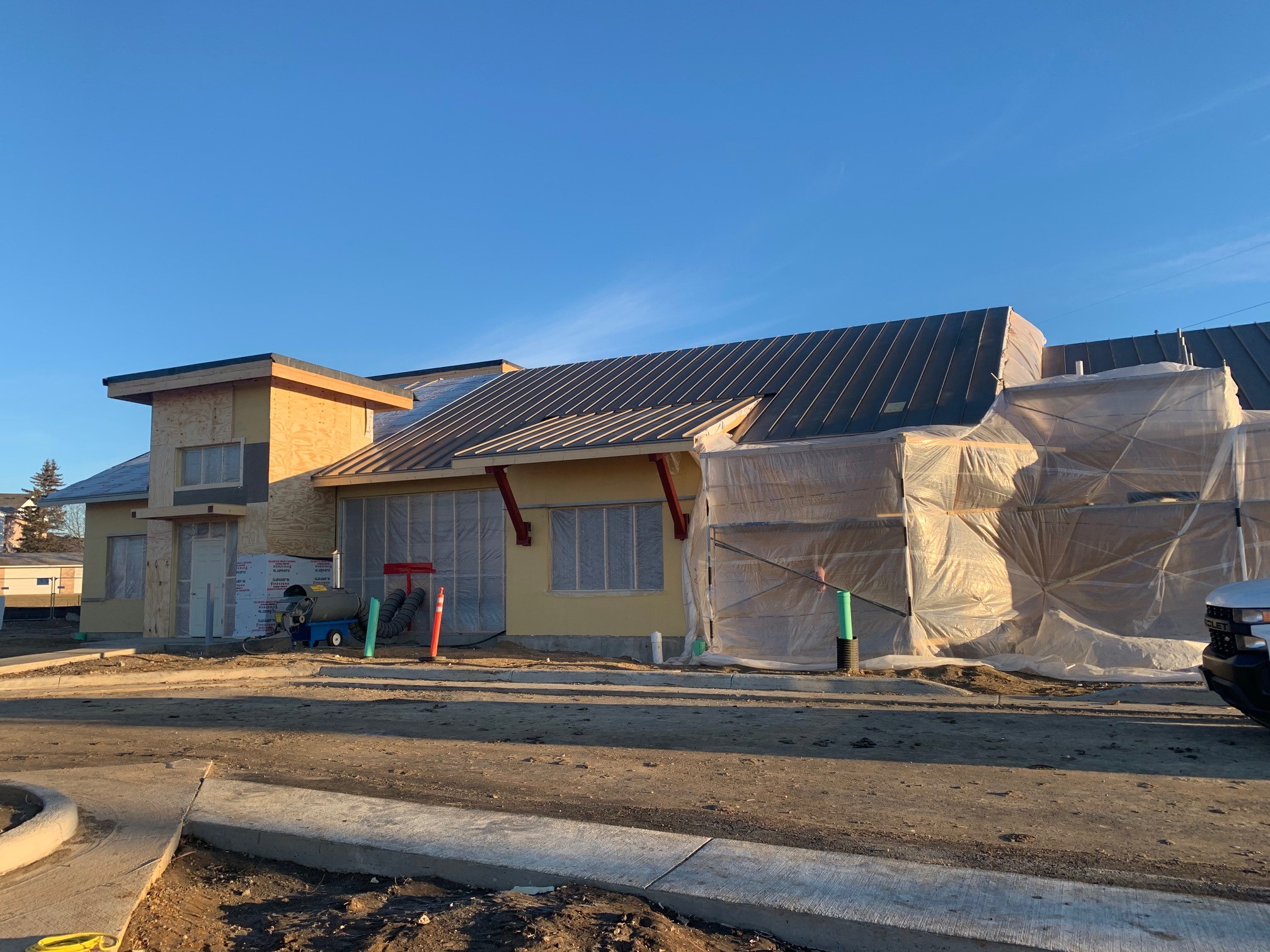 Levo's newest branch
Levo's newest branch is progressing at 69th & Cliff! The exterior walls and sheathing are complete. On 12-30, builders were preparing for interior framing, working on exterior electrical rough-in, the roof, and placing a shelter to begin the stonework. They were working on interior framing and placing drywall on the ceilings this morning. The walls to the exterior are insulated with spray foam and they have the exterior stonework started. In the coming weeks we will see interior framing complete and electrical/HVAC/plumbing rough-ins. Estimated open date will be June 2022.

In addition, something new is coming to Levo that we want to share with you.
ITMs are coming soon to our new Cliff branch!
What is an ITM?
ITM stands for Interactive Teller Machine. ITMs look similar to an ATM, but with one big difference -- you can speak with a LEVO personal teller. Our friendly remote tellers can assist with virtually any transaction you can do in person including:
Cashing checks
Making payments to loans
Withdrawing cash
Depositing checks and cash (no deposit slips needed!)
AND, it's available 24 hours a day! More details will be coming soon!