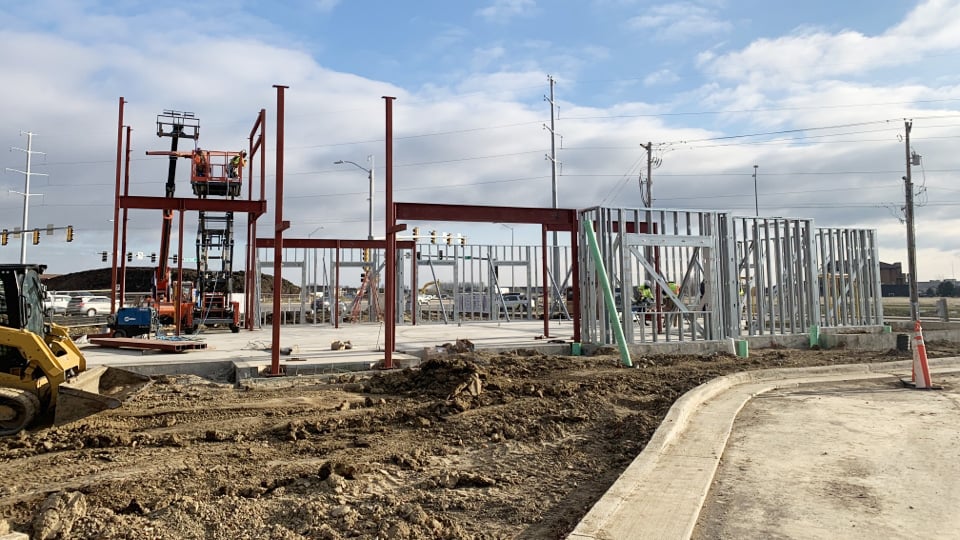 69th & Cliff Branch Update
The corner of 69th & Cliff is starting to look much different in the best way! The newest Levo branch is progressing, and the crew has been working on it for about 10 weeks.
We have driveways, a parking lot, and the foundation of the building. Exterior walls are being framed and installed this week. In the coming weeks we will see framing and trusses going up. Stop by our current Cliff Branch to view the presentation board in our lobby and see what the new branch will look like. We are excited for this new location and will continue to update you on progress.