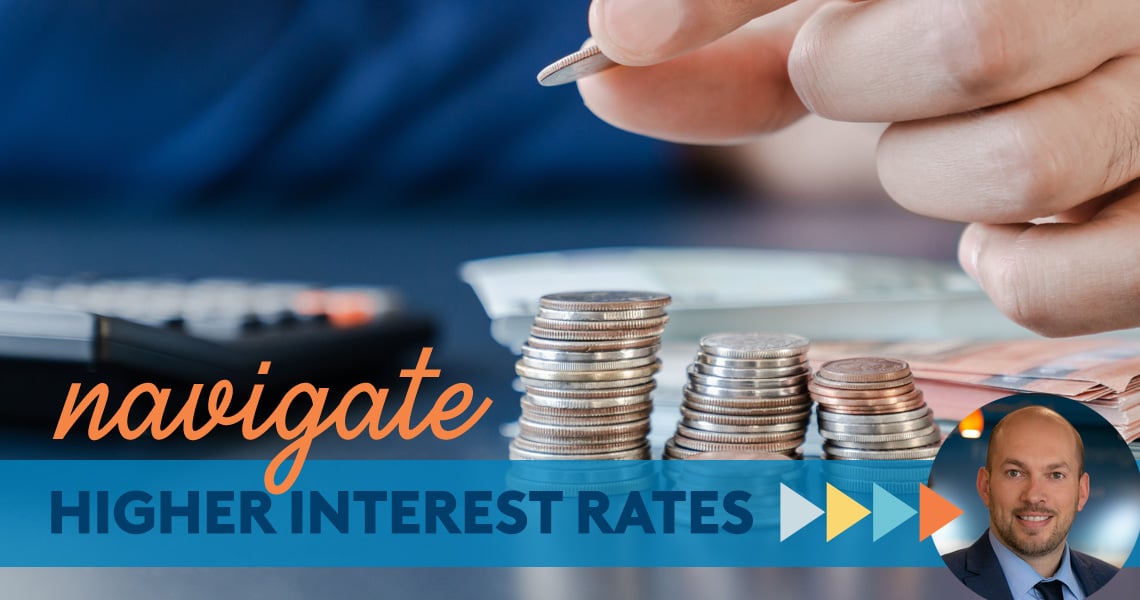 5 Ways For Businesses To Navigate Higher Interest Rates
It's no secret that inflation is the highest it's been since the 1980s. As the Fed increases its benchmark interest rate to counteract inflation, businesses may be facing a double-edged sword for a time – high inflation and higher interest rates.
These higher rates could dampen Sioux Falls' strongest year ever for building. As the cost of borrowing rises, businesses will want to carefully consider spending – especially small businesses. 70% of small business owners are worried about these rising rates, according to Met Life and the U.S. Chamber of Commerce Small Business Index.
But there are a few things businesses can do to save:
Seek expert advice. Talk with your business services department at your local credit union and talk with your accountant – they may find ways you can save based on their area of expertise. For example, loan officers can give you advice, best practices, and insight on managing your business portfolio. "We work with each business to give them options and explain the benefits and risks of each choice," says Matt Pekoske, Assistant Vice President of Business Services at Levo Credit Union. "Each business is different with different needs, so it's important to give each one that individual time and attention to find the strategy that works for them."
Review your current business portfolio. "We can look at your balance sheet and cash flow to see if there are opportunities to make your money work better for you," says Pekoske. These may include placing money in a high-interest-earning deposit account or more aggressively paying down higher-rate credit accounts such as credit cards. Pekoske also reviews profit and loss statements for businesses to see if there are ways to reduce unnecessary expenses – consequently improving the business income and cash flow.
Lock in rates. "If you currently have a variable rate loan on commercial real estate, it may be a good time to consider whether there is a better rate to lock in so you can avoid further rate increases," says Pekoske.
Structure your borrowing decisions to best benefit you. "We can advise you about how to best structure a loan for your needs," says Pekoske.
Shop around. Some financial institutions can offer lower rates than others, and have different benefits for doing business. Credit unions, for example, are not-for-profit financial institutions and their primary focus is serving their members. When credit unions do well, they share their profits with their members.
Bottom line – a little collaboration and a little creativity can go a long way in helping businesses make the best of the recent rate hikes. Levo Credit Union is here to help. You can schedule a business portolio consultation with either Matt Pekoske or Tyrel Kool:
Matt Pekoske | mattp@levo.org | (605) 977-8301
Tyrel Kool | tyrelk@levo.org | (605) 977-8316
Levo has many other services and financial experts to serve you – find a listing on our website or stop in at one of our branches.
Ready to learn more about business loans?