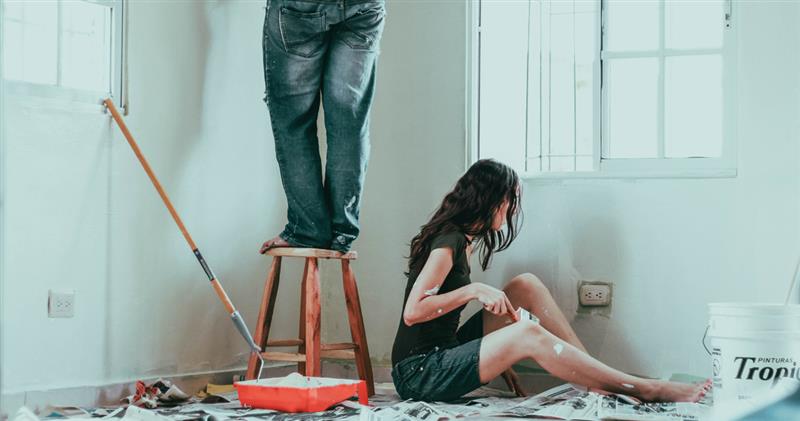 How to Build and Use Home Equity
While the word "equity" probably elicits some positive vibes, how much do you know about it when it comes to your home? The truth is, it's a status that can give you some buying power when it comes to home improvements and a lot of other financially demanding endeavors.
So what is "home equity," anyway? And how do you get it?
Home Equity—Defined
In the most literal sense, your home's equity is the amount of money you've paid back against your initial borrowed amount. Your mortgage's principal is reduced over time, and that ever-decreasing amount expands your available equity. Let's say your home purchase price was $150,000. In the time since you initially borrowed, you've paid back $30,000 of that. That means your home equity is $30,000.
Why Does it Matter?
So what good is home equity, really? The nice thing about having available equity is that you can borrow against it via a home-equity loan or line of credit. So in the above example, you may have the ability to get more easily approved for a loan in the amount of $30,000, because you've proven your creditworthiness. Taking out a loan against your equity gives you buying power—and the repayment plan is often similar to any other standard mortgage or personal loan.
What Can it Get Me?
All right—so you get "equity." But what's it good for? There are a variety of things that you can use a home-equity loan for, the most common of which is improvements to your property, whether it's exterior (i.e., new roof, siding, landscaping, painting, etc.), interior (i.e., molding, trim, baseboards, etc.) or itemized (i.e., major appliances, furnaces, furniture, etc.).
But the power of a home-equity loan goes well beyond home updates—you can also use it to pay for a child's college expenses, to consolidate high-interest debts into a more manageable loan, as a source of funds for emergencies or even as the down-payment for a much-needed family vacation.
Whatever your home-equity status or your needs, Levo has the lenders and the expertise to help you effectively navigate it. Check out what we offer for those looking to maximize the power of their equity.