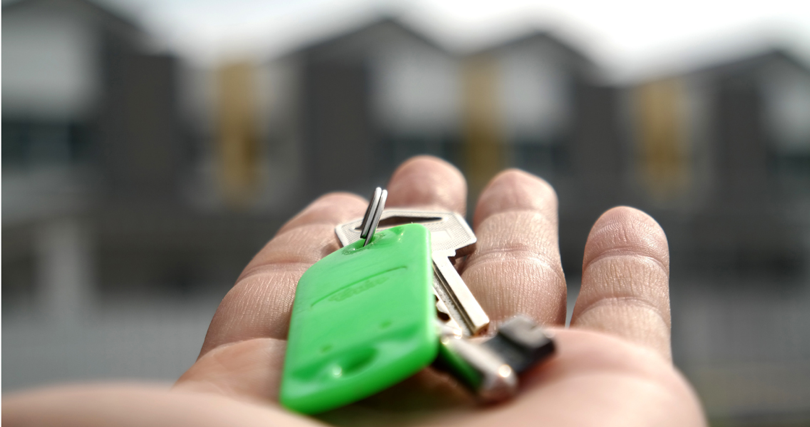 Rent or Own: 5 Signs it's Time to Buy a Home
Buying a home is a big financial decision, and it's important to know when it's the right time to buy. When you're weighing the decision, there are a few things you can look for to better determine if it's the right move for you.
Check out these five important signs that it's your time to buy.
You're Ready to Lay Down Roots
Using your monthly rent payments to build equity in a home instead of renting an apartment is a smart financial move—so long as you intend to stay where you're at for a while. Buying a house is a commitment, but if you're ready to take the leap, your monthly housing costs can be used to build up your assets instead of simply paying rent to a property manager.
You've Got Money Saved
It's no secret that buying a home is a big financial commitment and—while there are many reasons to make the jump—having a healthy savings account is important to get your mortgage off on the right foot. Saving up to make a 10-20 percent down-payment on your first house will often help you secure better interest rates and, ultimately, pay less for the same house. While it may take some time to save up the cash, the effort is worth it when it comes down to dollars and sense.
South Dakota Housing Development Authority (SDHDA) loans have lower down-payments and gift funds available as part of income-based programs called the First-Time Homebuyer Loan and Repeat Homebuyer Loan. In addition, Rural Development and VA loans require no down-payment and are also based on income guidelines—to qualify for a VA Loan, though, you must be a military veteran. Finally, FHA Loans require only a 3.5 percent down-payment, and conventional loans require only 5 percent down.
You Can Afford More Than the Mortgage
Buying a house is a great way to start improving your financial future, but there's more to owning a home than the mortgage alone. Houses require maintenance, and maintenance costs money. Talk to a lender to get an idea of what your monthly mortgage payment will be—then budget one to two percent of your home's purchase price every year for routine repairs and replacements.
The Price is Right
The housing market changes from year to year. When prices are high it's called a "seller's market." When they're low, it's a "buyer's market." Pay attention to real-estate listings near where you want to live, and make sure that you're buying when the price is right for you—not the seller.
The Rate is Great
When you buy a home, the interest rate you pay on your mortgage can really add up. That's why it's important to secure your mortgage through a lender that's looking out for what's best for you. At Levo, we are member-owned. This means that we always offer our members competitively low interest rates on home loans—making the decision to buy a house that much easier. Stop into a branch or visit our home loan page to see how we can help you get started.