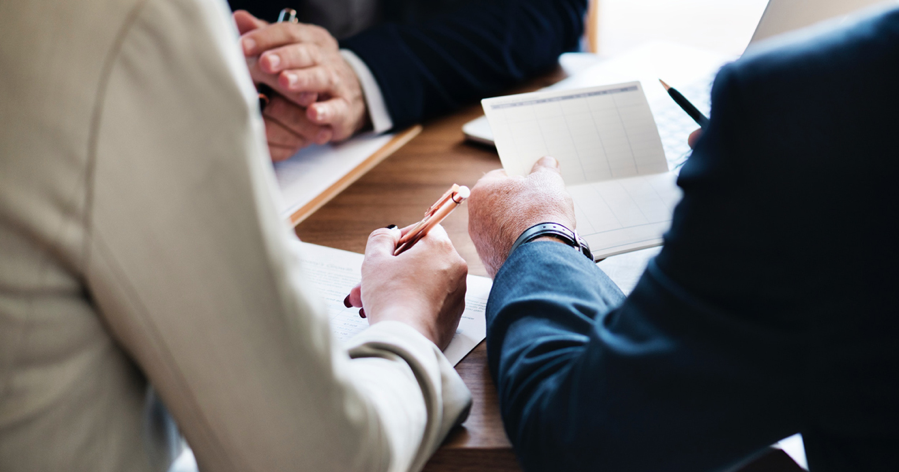 Your Guide to Mortgage Paperwork—How it All Works
Mortgage paperwork can be complex and may require some upfront legwork. When buying a home for the first time, you may encounter some never-before-seen documents when securing your loan.
Check out our comprehensive guide to mortgage paperwork.
Income
In order to finance a home loan, you will need a steady source of income. Providing proof of this demonstrates to the mortgage lender that you have the capability of paying back the loan. The way you do this varies depending upon your employment situation.
For W-2 wage-earners, supply:
Copies of your W-2s
Two recent paystubs
For self-employed and independent contractors, supply:
Year-to-date profit and loss statement
1099s used to report income taxes
For real-estate income, supply:
Documents outlining the property's rental income, locations and lease and current market value
Regardless of your style of employment, you may need to bring in copies of your two most-recent federal and state tax returns.
Assets
In order to grant a home loan, mortgage lenders must first gain an understanding of your financial situation. Disclosing your assets assures a lender that you have wealth that can be used to pay off the loan. There are two types of asset documents needed to secure a home loan—bank statements and retirement and brokerage account information. Before you head to your lender, prepare the following asset-related documents:
60 days of bank statements for every asset account
Two months' worth of statements from:

Certificates of deposit (CDs)
IRAs
Investment accounts (i.e., stocks and bonds)
Last quarterly statement from your 401(k)
Debts
Along with assets, you will be asked to provide documentation about your debts to gain a complete understanding of your financial situation. Banks will ask you for the following debt documentation:
Monthly debt payments, including student loans, auto loans and credit cards
Real estate debt statement, including:

Loan number
Monthly payment
Loan balance
Lender's name and address
Declaration page of the property's insurance policy
Records
In addition to the previously mentioned paperwork, there are a few other miscellaneous records that should be prepared as needed:
Proof of rent payments for the last 12 months
Contact information for landlords for the last two years
Divorce decrees
Court orders for child support/alimony
Bankruptcy and foreclosure documents
Gift letters for any payment assistance received for your down payment
A mortgage is your ticket to a new home, so get out ahead of the paperwork. With this information in hand, you'll be more prepared to meet with your lender and land the home of your dreams.