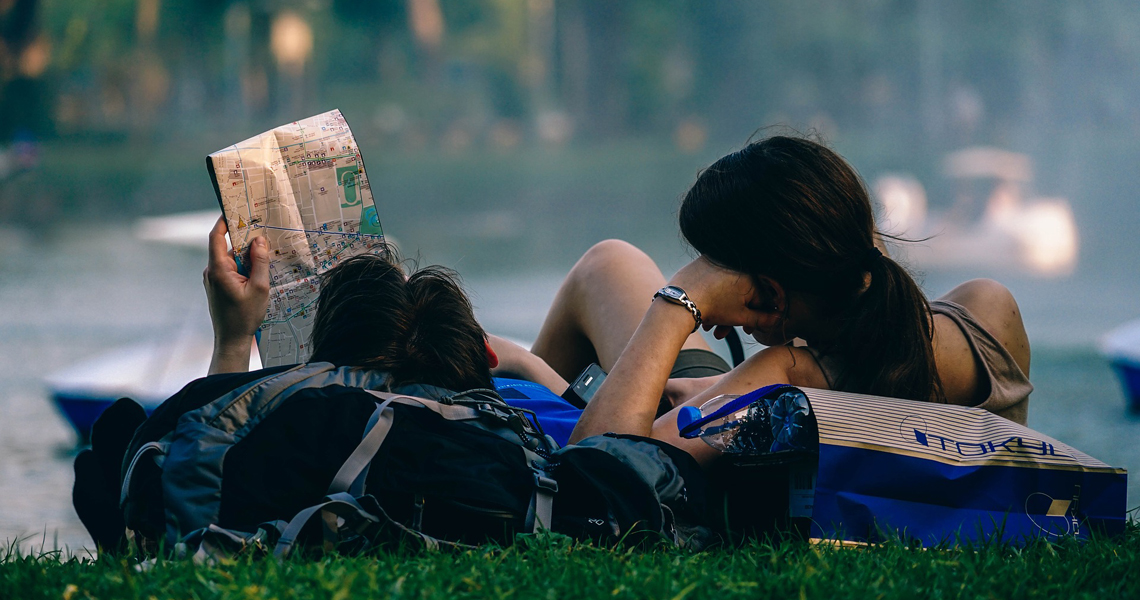 4 Excellent Road Trip Destinations to Visit in Your New Vehicle
A cooler full of snacks. The ultimate playlist cranking through the speakers. A trusty map folded up and in tow. There's nothing quite like a road trip. To whet your appetite for a new vehicle to take on your next journey across the country, here are four of the most popular road-trip destinations for travelers.
Step one is having the right rig—did you know that Levo offers competitively low interest rates on auto loans? Find out about our current rate promotions here.
Pacific Coast Highway, California
If you want to get down to the classics, you won't find a more iconic thoroughfare in these United States than the Pacific Coast Highway in California. From its jaw-dropping vistas to its coastal beauty, those looking for a scenic drive should add this to the itinerary. And beyond the countryside landscapes, you'll also encounter the star-gazing sights of Los Angeles, the culinary delights of San Francisco and all manner of photo-worthy landmarks in between.
And your ride? The temperate climate is the perfect windows-down (or even top-down) destination, so if your vehicle has ample airflow, this is the place.
Blue Ridge, Virginia
Okay, so if urban landscapes aren't your thing and your looking for a getaway in the fall, you couldn't hit the road in more rural style than the space between the Great Smokeys and Shenandoah in Virginia. Picturesque villages line this Blue Ridge Highway, and the autumn weather makes for more Instagrammable photo ops than your phone could probably handle.
Minus the mountainous terrain of the West Coast, this cyclist-heavy region begs for a slower crawl to really take it all in. A vehicle with a smooth ride at a slower pace is the perfect pick.
Route 66
Speaking of iconic road trip sojourns, this one has been written about in song, so it must be worth the while. Route 66 offers up some of America's finest cities and natural beauty, from the tourist sights of downtown Chicago to the St. Louis Arch all the way to the coast of the Pacific Ocean. If you have a couple weeks of summertime to spare, you couldn't pick a more truly American trek than Route 66.
Gas mileage a pro of your new beauty on four (or two) wheels? A lengthier journey will be all the more worth it with a trusty, scrappy sedan to get you from Point A to Point B.
The Black Hills, South Dakota
We couldn't possibly call ourselves a truly South Dakotan credit union without highlighting the unmistakable treasure that is the western region of our own state. For a day or weekend trip, Sioux Fallsians with a new set of wheels could do worse than the Black Hills, where family-friendly sights like Mount Rushmore and game-changing camping destinations like Badlands National Park are a stone's throw away.
Ready to find out how a new car, truck, motorcycle or RV might make your road trip gold-standard? Talk to Levo about our competitively priced rates on auto loans.