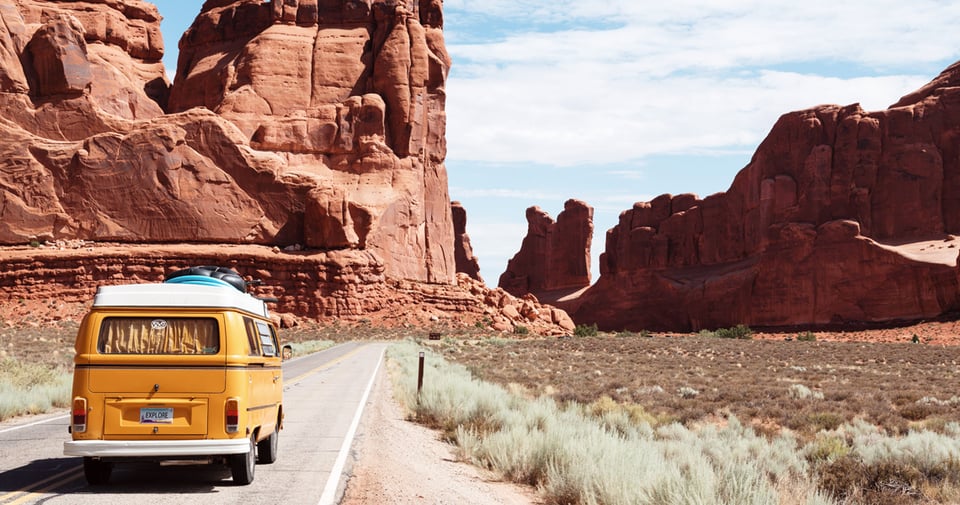 4 Tips for Using Credit Cards While Traveling
Traveling is exciting and should be a carefree experience. The last thing you want to worry about is money. There're many pros when traveling with a card instead of cash, including convenience, security and potential perks. If you lose cash, it's gone forever. If you lose a card, you can easily protect your money. Though research shows that you may end up spending more money with plastic, keeping an eye on your account may be advantageous.
Save yourself from a financial freak-out, and follow these four credit card tips while traveling.
Notify Your Card Issuer
If you're traveling abroad, it is smart to let your card issuer know. Not only is it wise to give your issuer notice, but the issuer can also make sure you won't have issues while using your card in a given region. Sometimes purchases made abroad can be marked suspicious. If you preemptively warn your card provider, you won't have to deal with the hassle of having a charge declined while on vacation.
Another reason to notify your issuer is to ask about foreign transaction fees. Many cards charge a fee for purchases that pass through a foreign bank or that are in a currency other than U.S. dollars.
Levo credit cards come with the feature to set Travel Alerts within its mobile app to protect accounts and minimize fraudulent activity. Download the Levo mobile app to learn more.
Bring a Global Card
Visa and Mastercard are the two most accepted card networks—they are widely accepted worldwide. Both Visa and Mastercard are accepted in more than 200 countries and territories. If you're bringing a card while traveling abroad, make sure you do some research into what coverage your card includes.
Keep ID with Your Card
Always keep your driver's license or passport with your credit card. Whether you're traveling domestically or abroad, it's smart to keep identification on you. Particularly when abroad, some merchants won't accept credit card payments without proper identification.
Plan within Your Limit
No vacation goes exactly the way you planned. It's important to strategize a budget that factors in unexpected spending within your credit limit. By setting an appropriate limit to your spending, you'll be saving yourself from excessive purchases while having a safety net.
---
Make your vacation as stress-free as possible. Take the right spending advice before setting out, and spend responsibly on your trip. If your current card doesn't offer great traveling capabilities, check out our Better Rewards Visa Credit Card.