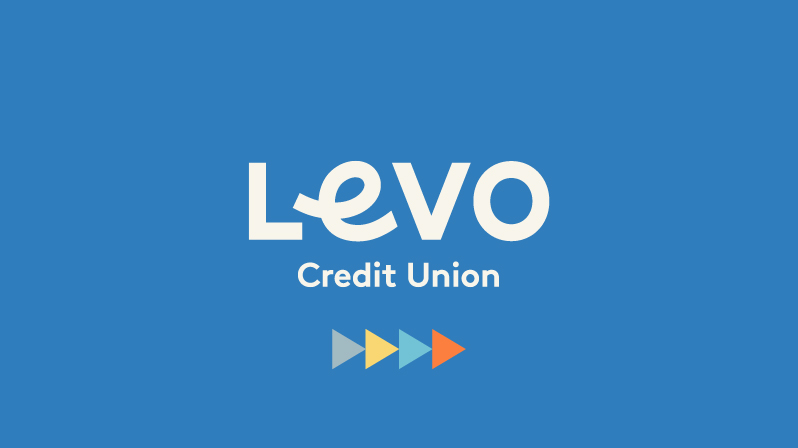 A New Name is Born: The Levo Credit Union Story
A credit union by another name—but delivering the same locally focused, people-first experience of nearly 100 years? That's the Levo Credit Union experience. And as Sioux Falls Federal Credit Union transitions to this new era, it's a chance to make managing your budget, your money, your life in Sioux Falls even more empowering and uplifting.
Let's talk about what makes Levo, well Levo.
Where We've Been
Sioux Falls Federal Credit Union was founded in 1934, serving primarily U.S. Postal Service and government employees. As the credit union grew, the service area expanded to include additional labor unions and employees of other organizations throughout the 1970s and 1980s. And by 1998, the institution had built out a community charter to additionally serve anyone who lives, works or worships in the Sioux Falls area. The growth the organization has experience both in hiring internal team members and growing the overall member base has spurred a solid foundation throughout the last 20 years in particular, impelling leadership to take a look at what the next phase is for the branding of Sioux Falls Fed.
What is Levo?
As Sioux Falls Fed takes on the new moniker of "Levo," the institution has felt particularly inspired to capture the energy that a person receives from making decisions for their own financial futures and feeling confident and empowered in those decisions. That's where Levo comes from—it's an expression of the uplift you get from working with a financial institution that understands your way of life, dedicates service in a wholly localized way and strives to help you live better—period. Levo is that uplifting feeling you get from knowing someone has your back and your future is bright. All of this goes hand in hand with the Levo tagline—forward together—a perfect summation of what it means to be a part of a credit union. Not-for-profit, member-owned and benefiting the members before corporate interests.
Where We're Going
So what does this name change mean for our current and soon-to-be members? Well, it's merely a realization of a new era in credit union experience. You will receive the same great, community-focused service you've always received from Sioux Falls Fed. Your accounts will transition seamlessly, and you'll see the same friendly faces you've always seen at your neighborhood branch. This new look represents a clearer demonstration of the ideals that Sioux Falls Fed has built over the past 87 years—we've always walked the walk, and now this fresh coat of paint perfectly encapsulates who we've always been and who we will continue to be in bigger and better ways well into the future.