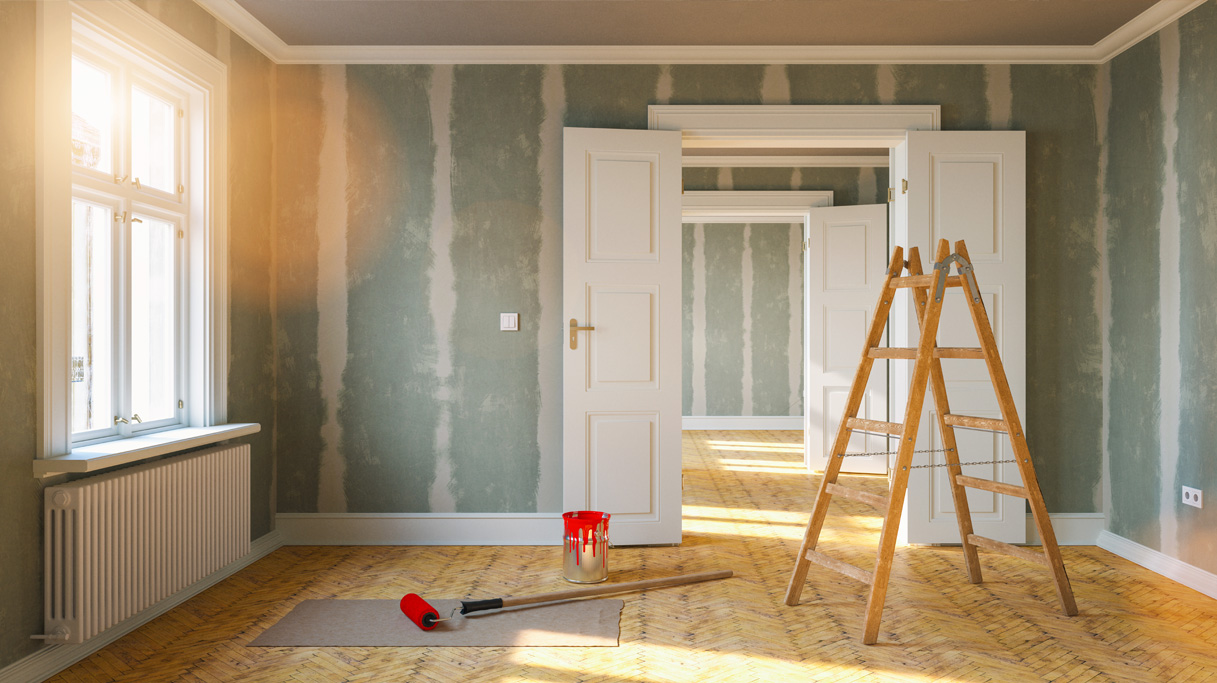 Need a bigger bathroom?
Need a bigger bathroom? Kids complaining about sharing a room? How about a man cave to hold that ratty old chair of his? South Dakota leads the nation in home improvement investments in the past couple of years with no signs of slowing down.
One of those South Dakota families making home improvements is the Gallups. When Sean and Jessica Gallup decided to remodel their basement, they weren't able to get a large enough loan from their big bank, so started shopping around.
"We started looking for other lenders that were local because we felt they would understand the housing market in Sioux Falls and understand the value of our home after we finished," says Sean Gallup. "That's when we started looking at Levo."
The Gallups chose a Levo home equity line of credit. Home equity loans and lines of credit use the equity you have in your current home as collateral, or a guarantee that you will pay back the loan. Here are 7 tips for considering a home improvement loan:
Shop around. Teresa Jorgensen, Assistant VP of Mortgage Services at Levo Credit Union, says shopping around is one piece of advice she gives all her members. "Credit unions like Levo are known for offering low fees and competitive rates. In fact, this month (March 2023) we are waiving closing costs for a home equity loan or a home equity line of credit. It pays to compare."
Review the term of the loan. Sometimes longer terms offer smaller payments but can cost you more in interest. Your loan officer can help you calculate the best term for you.
Choose your rate. Do you want to lock in a fixed rate on your loan, or do you want to lower your payment by choosing a variable rate? Your loan officer can walk you through the pros and cons of both.
Is the amount of the loan enough to do the job? The Gallups learned their bank would only give them loan equal to a small percentage of what their home is worth. Some credit unions like Levo offer home improvement loans equal to up to 100% of the value of your home.
Consider consolidation. Are your current debts – such as credit cards, vehicle loans, medical bills, student loans and personal loans – at higher interest rates and shorter terms? "We can help members consolidate their debt and either lower their monthly payment or save them interest. In some cases, we have saved members thousands of dollars in interest," says Jorgensen.
Consider other types of loans. For example, a personal loan works great for smaller projects because it's for a smaller amount and has a shorter time to pay off. The rate is based on your credit score. "For some people an emergency personal loan would make more sense because we do not charge annual fees or non-use fees," says Jorgensen.
Ask the experts. "We are happy to sit down with members and walk through their finances to find the best option," says Jorgensen. "That personal service is part of what we offer to our members."
"We started working with a really great loan officer who got everything done very quickly," says Jessica Gallup. "He would immediately have someone call me who would get me set up with what I need. They'd basically say here's all I need from you, Levo will take care of the rest."
"Levo has been amazing," says Sean Gallup.
To get started with a Levo home equity loan: