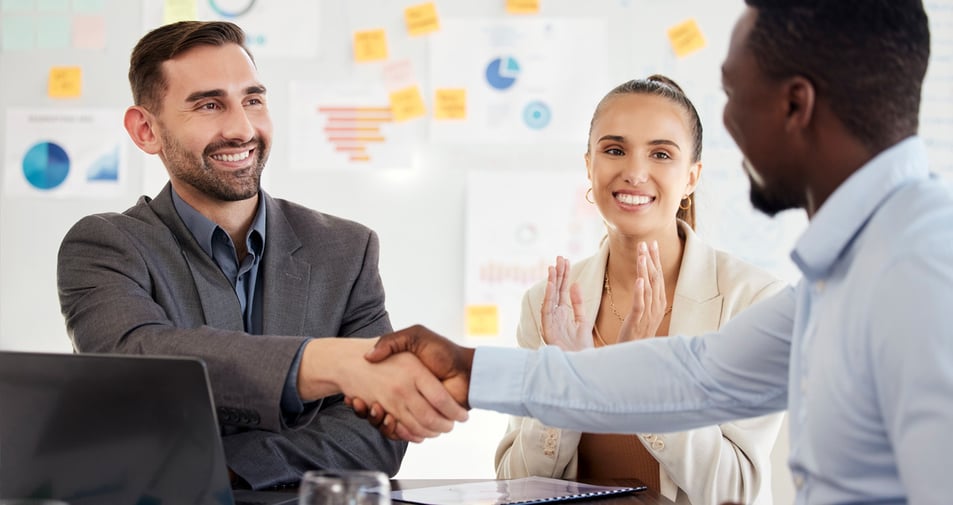 What Professionals Do I Need To Set Up A Business?
Building your team needed to set up your business is step 4 in 6 Steps to Starting a Business. Professionals to consider include a business lender, a lawyer, an accountant, an insurance agent, and any employees you will need to operate.
Business lender
"A business lender can help you with opening a business account and with securing funding for your business if needed," says Pekoske. "We can also help you think through your projections, your business plan, and what kind of account or funding would work best for you."
Opening a Business Account: Why and How
When your business is ready to start taking or spending money, a business account can offer you several things:


Protection – having a business account helps keep separate your business funds from your personal money.
Convenience – customers can pay you with credit cards and make checks out to your business instead of directly to you. You'll also be able to authorize your staff to manage day-to-day banking tasks.
Credit – Business accounts at Levo come with the option of a line of credit that you can use to purchase things like new equipment or to help in an emergency.
Things to look for in your business financing partner include:
Check out Levo's blog on merchant services every business needs to consider, and let us know if we can help your business with these services:
Things you will need to open a business account:
Employer Identification Number (EIN)
Your business's formation documents
Ownership agreements
Business license
Considerations for Funding a Business
There are several options out there for funding a business:
You can use your savings account, tap into a retirement account, or ask family and friends to contribute.
You can also seek out investors who will give you start up money in exchange for a share of the company and a role in its future.
Or you can take out a loan. Levo is a Small Business Administration Express Preferred Lender and offers multiple solutions for funding businesses, including:

SBA Loans
Lines of Credit
Term Loans
Real Estate Loans

Contact us at (605) 334-2471 or fill out this form on our website for more information!
Lawyer
A lawyer can help with drafting business agreements, registering your business, and obtaining tax IDs. They can also advise on protecting your business name and website domain name, as well as other legal questions you might have.
Accountant
An accountant can help you decide the best tax structure for your business and can also provide bookkeeping if you desire. They can help you consider how each tax structure impacts taxes, how you operate the business, and whether your personal property is at risk. Your tax structure can impact business registration requirements, licensing and permits, how much you pay in taxes, and your personal liability. The IRS has more information about each type of tax structure. You can also review the most common business structures on the Small Business Association website.
If you decide to do your own bookkeeping, remember that it's very important to keep records that show how much revenue you are earning and how much you're spending. Accounting software can help you with this. You will need to understand what records you need to keep on file and how to report payroll taxes as well.
Insurance agent
Even if your business is a home-based business or you don't have any employees, you will need to have insurance. An insurance agent represents several different insurers and can shop around for the best deal and best coverage. They can help you decide what policies are right for you.
DFS Insurance offers several options designed to protect your investment, including:
Commercial Property Insurance
Commercial General Liability
Business Owners Policy
Inland Marine Insurance
Commercial Auto Insurance
Commercial Umbrella Insurance
Professional Liability
Workers Compensation
Crime Insurance
Who else will you need to help you operate your business?
Assembling your team includes deciding whether you want independent contractors or employees. If you decide to hire employees, there are many job posting services like Indeed.com where you can advertise your openings.
Once hired, you will need to make sure employees fill out a W-4 form. You also need to:
Develop pay periods
Make sure you are withholding taxes
Decide what benefits you will offer such as insurance coverage and retirement plans
Create a compensation plan for paid time off
The Small Business Administration and Department of Labor offer more resources for hiring and retaining employees.
For more information about starting a business, see our blog: How to Start a Business in 6 Steps