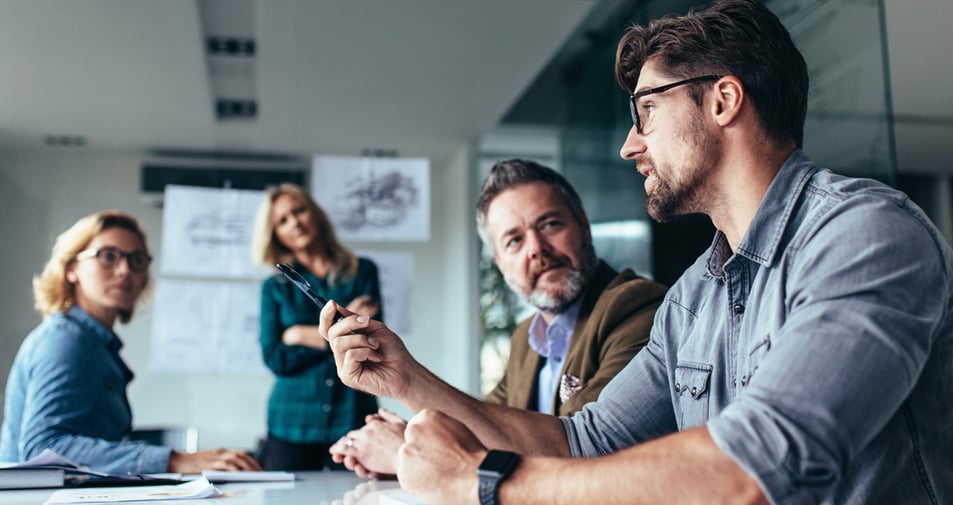 How To Start A Business in 6 Steps
1. Do your research. This will help you decide if there is enough of a market for your business. Research should include your potential customers, competition, method of delivering your goods or services, and other things that could impact whether your business is successful.

"This step is important in helping you understand who will buy your product or service and how best to reach them," says Matt Pekoske, Levo Assistant Vice President of Business Services.

"You'll want to answer things like who are your potential customers, who is your competition, and how you're going to deliver your product or service."

You will also want to consider how your idea is different from your competitors and what a good name would be for your business.
Click

here

for a checklist of questions and other considerations when researching whether to open a business.



2. Run the numbers. This is where you look at the costs associated with starting and running your business. "It's really important to be realistic when running the numbers," says Pekoske. "Make sure you include things like payroll, equipment, rent, and supplies. Then compare those costs with your projected income and make sure your business will bring in a profit!"
Learn more about calculating startup costs, estimating income, and making financial projections.

3. Write your business plan. This outlines step by step how to set up your business, how to operate it, and how to grow it. The Small Business Association provides templates and examples for writing a business plan on its website. Components of a business plan include:

1. Executive Summary
2. Description of your company
3. Market analysis
4. Organization and structure
5. Service or product
6. Marketing and sales
7. Funding Requirements
8. Financial Projections
Learn more about the steps and things to include when writing a business plan, including some helpful hints about marketing your business and a social media tipsheet.

4. Start building your team needed to set up your business. Professionals to consider include a business lender, a lawyer, an accountant, an insurance agent, and any employees you will need to operate. "A business lender can help you with opening a business account and with securing funding for your business if needed," says Pekoske. "We can also help you think through your projections, your business plan, and what kind of account or funding would work best for you."

When your business is ready to start taking or spending money, a business account can offer you several things:


Protection – having a business account helps keep separate your business funds from your personal money.
Convenience – customers can pay you with credit cards and make checks out to your business instead of directly to you. You'll also be able to authorize your staff to manage day-to-day banking tasks.
Credit – Business accounts at Levo come with the option of a line of credit that you can use to purchase things like new equipment or to help in an emergency.
Things to look for in your business financing partner include:
Low fees
Interest rates for savings, checking, and lines of credit
Merchant services with low fees offering easy access to your funds and statements
Expertise – an experienced business lender can walk you through many of the steps of opening a business and help your lawyer and accountant ensure you are compliant and prepared.
Learn more about how to open a business account, and why you might also need a lawyer, an accountant, and business insurance.

5. Register your business, get tax IDs, and apply for any necessary licenses and permits. "This is where your team comes in," says Pekoske. "An accountant or lawyer can help you with this process and ensure you comply with local, state, and federal regulations." How you register will depend on your location, your business structure, and your business size. For small businesses, you can usually just register your business name with state and local governments. You will need to contact your state and local governments to find out about their requirements and how to register. Typically this is through the Secretary of State:



You may also want to file with federal agencies to get a federal tax ID, trademark your name, or file tax-exempt status for a nonprofit corporation.
We have compiled a comprehensive

checklist

including links for necessary information, registrations, and permits.
6. Now for the fun part…get ready to open your doors! "Depending on the type of business you are opening, you might consider holding an open house and sending out a press release to get the word out when you open your doors," says Pekoske. "You can also announce it on your website and social media."
Find out more about how to market your new business, including planning a grand opening and announcing your business – including a template press release.