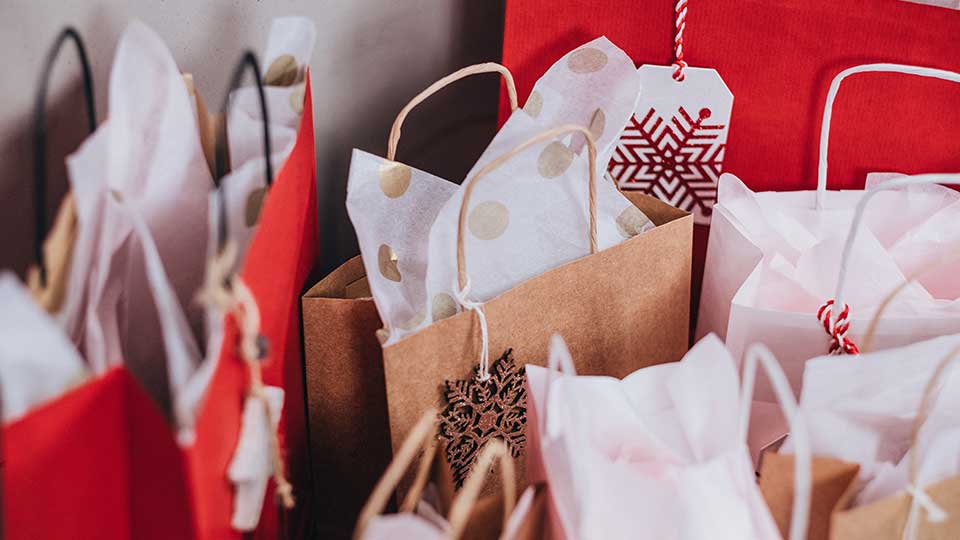 Holiday Budgeting and Best Practices
When it comes to holiday spending, like any good gift, it's smart to plan ahead. With that in mind, we got you a gift. Here are some tips on how to budget accordingly for the holidays.
Gift Yourself a Spending Limit
Before you plan what want to get, you should take stock of what you already have in the credit union. You have many avenues to spend from: checking, savings and your credit card. If you need to make smaller purchases, you might want to pull from your checking account. If there's a more expensive item you need, and you could use a little extra help, it never hurts to use your credit card.
Besides what's already in your deposit accounts, plan ahead for funds you know are coming. Maybe you're expecting a year-end bonus from your job, or you can pull something from this month's house budget after paying off necessary expenses. Maybe you've already been putting money aside for this special occasion – now's the time to smash open that piggy bank.
Santa's Little Tip: Start a Christmas Savings Account. With each paycheck, it never hurts to always put a little away leading up to the holidays.
List All of Your Future Expenses
Make a list, and be sure to check it twice. Find out which expenses will be naughty and nice to your wallet.
This can include items like:
Gifts
Cards
Wrapping paper
Decorations
Food
Donations
Activities
Traveling expenses
Work gift exchanges
White elephant gifts
Consider the general holiday needs from every angle (i.e., just about every gift needs to be wrapped or bagged). It's easy to focus on gifts – but you also have to account for what's spent on the spectacle.
Santa's Little Tip: Add a few extra generic gifts to your list. These will come in handy in case you forget a gift for someone. That way you aren't scrambling for something at the last minute.
Set Your Priorities & Categories
Now that you have a good idea of what you need, it's time to factor in the cost. We recommend creating a list of your future expenses to help sort out which items you think will cost more than others. Could traveling be more expensive than buying gifts for instance.
Create a budget that pertains to each category and spend accordingly. This way you don't end up buying too much of something you might not need. It will also help you narrow down ideas that will help fit your budget.
Santa's Little Tip: Price-compare online. This can save you time and money when hunting for the perfect gift.
Keep Track of Your Purchases
Now that you have a firm idea of what to buy, it's just as important to keep tabs on how much you're spending. Bring your shopping list and your budget sheet with you on your trips. Mark down everything from holiday-related outings to any extra expenses that may pop up. This will help you piece together a more accurate budget estimate for next year.
Every time you make a purchase, subtract the amount from your total budget. This will help you get an idea of how well you're sticking to your set amount. It will also be easier to adjust across categories if needed.
Santa's Little Tip: Black Friday offers a TON of holiday deals – take advantage to help you save.
It's the holidays. A time for giving. In spirit of that, here's one more tip from Santa for you: A good way to plan ahead is by signing up for a credit card through Levo. Use it during Black Friday, and you'll get 3% cash back on all purchases. It's the gift that keeps on giving.
The holidays are a time for fun, family and celebrating with those around you. The next time you think about what to get your loved ones, we hope these helpful tips will save you time, money, and a headache. Happy holidays from Levo!