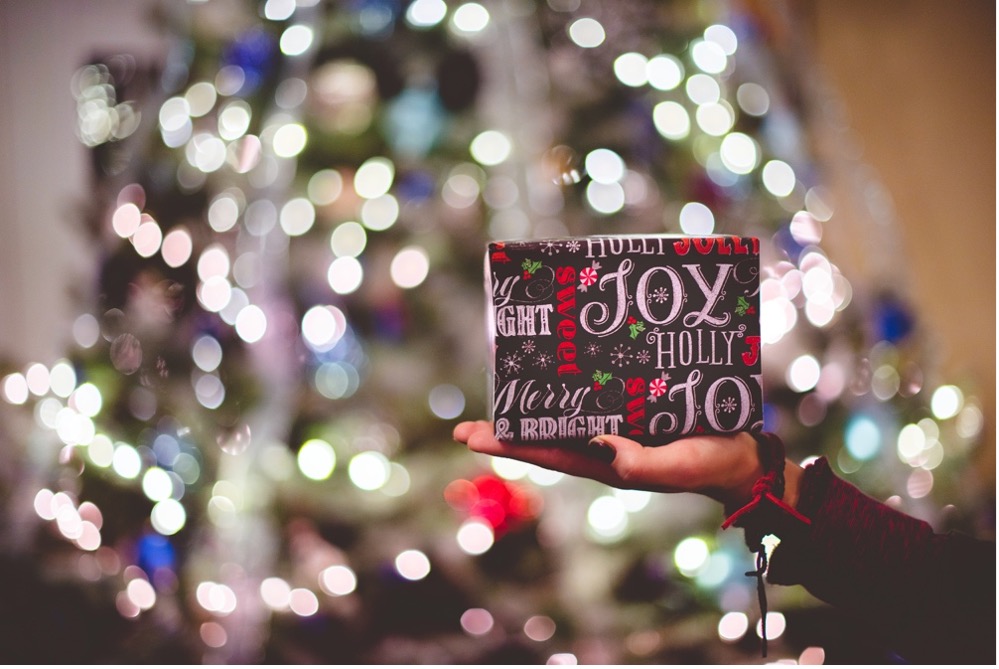 Holiday Spending Tips & Tricks
Budget Your Holidays Like a Pro
We're
well within the holiday season and there's a chance you're
not even close
to crossing everything off your Christmas shopping list. But, hey.
Give yourself some credit.
We mean emotionally
and
monetarily. Levo is here to help during the holidays. We're bringing you handy budgeting tips and tricks to help you through your holiday spending spree.
Consider the Little Things.
Oh boy, do they add up. Let's clear the air: When it comes to spending money on essentials like gas and food, those expenses pull a lot from your money pile. Luckily, our Levo Visa Credit Cards are here to take the edge off.
All year, when you shop with your Levo Better Rewards Visa Card, you get 2% cash back on ALL gas, grocery and wholesale club purchases.
Create a List of Primary Expenses.
Now that we've covered those essentials (and even got you some cash back), another good way to spend frugally is by only focusing on what gifts you need to get for family and loved ones.
But it's not all about the gifts – make sure you consider the additional spectacle costs like wrapping paper, cards and decorations.
Once you've created that list, set a spending limit. Check your resources (checking and savings accounts and credit card) and tailor the use of each one to what you're spending on.
Try using your checking account toward common expenses cards and gifts.
For more expensive items, utilize your savings account.
Consider opening a Christmas Club savings account. Plan your shopping ahead of time, pay into your account throughout the year and forego a debt burden once January rolls around.
For those unexpended or impulse purchases, use your Levo Credit Card.
You're going to want to take advantage of that credit card during Black Friday Week (November 24 – 30). In that timeframe, you'll get 3% cash back on ALL purchases.
What If I Don't Have a Levo Credit Card?
Let's say that you've taken this advice into consideration and the road through the holidays is a little bit smoother; however, there's one bump in the road you keep coming across: you don't have a Levo Better Rewards Visa Card.
First of all, the Better Rewards Visa gets you cash back, as we've outlined above. But it also comes with some other perks that you'll also find on our Better Rate Visa, too – a limited-time-offer 0% balance transfer! Take advantage between now and January 31, 2022, and you could pay down high-interest debts for as many as 12 months, interest-fee.
So when you use your Levo Better Rewards Visa, you'll not only be able to save while you spend, but you can also make the holidays stress free. Visit our website to sign up and find a rate that fits you.
Happy holidays from Levo!