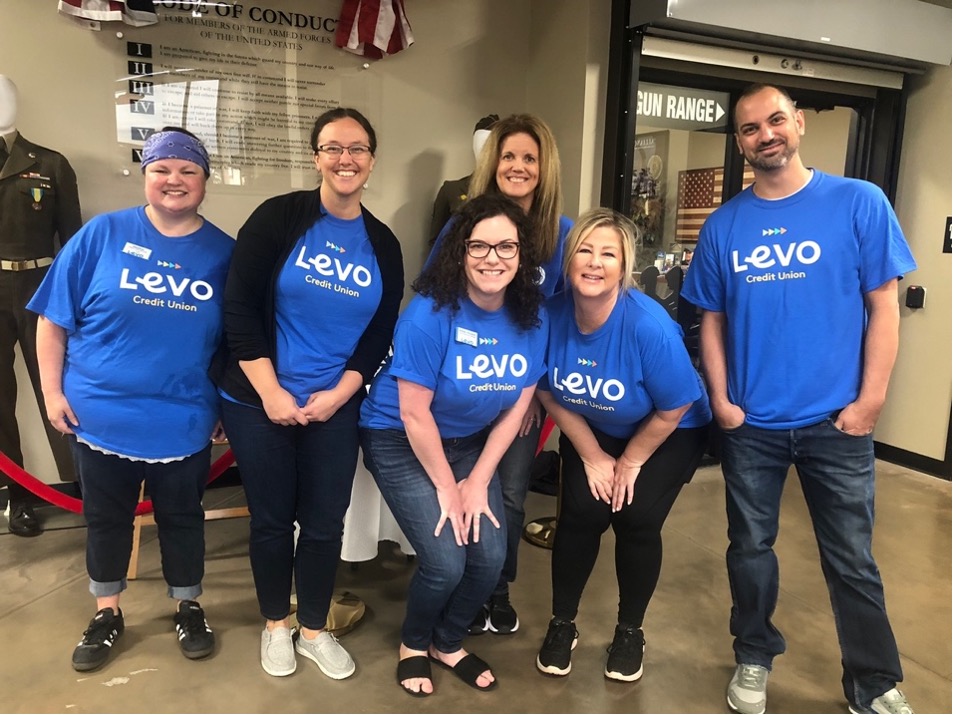 The Foundation Part II
The Season of Giving Back
The holidays are officially upon us. It's a time often referred to as the season of giving. While Santa and his elves work tirelessly in preparation for one night of the year, our Levo team gives back to our community all year round. We're able to do this through the Levo Cares Foundation. Think of it as Santa's workshop if it were open 24/7.
The Levo Cares Foundation is our team donating their time off the clock to assist local organizations and nonprofits in their efforts to give back to the community.
The Give That Keeps on Giving
Whether it's by monetary, resource or physical donations, we help out wherever is needed in our great community.
We sponsor financial education by donating to several programs in the Sioux Falls area:
The Community Service Scholarship Award
Adopt-a-Classroom Grants
Junior Achievement
We also inspire our fellow community members to pay it forward by providing opportunities for them to get involved. For coffee lovers, for a suggested donation, get a bag of Perky Coffee and/or a mug from any of our locations, we donate 100% of the profits to our current fundraising beneficiary Warriors Never Give Up.
And for those who decide to give, we feel you deserve a little something, too. Through our annual event 'The Give Back', we ask you to tell us your favorite charity and why you love it, and you have a chance to win $200!
Stepping Out and Getting Involved
When it comes to helping, we don't just offer opportunities, we seize them.
To get us out in the field, in 2017 we launched our Volunteer Time Off (VTO) program, which allows employees to perform their charitable duties during the workday.
We have members provide to the Sioux Empire United Way by offering resources, like mental health counseling, to students. We also donate books for childhood education and nutritious meals for the elderly.
Through Feeding South Dakota's Backpack Program, we've helped impact more than 55,000 students and even supplied 4,790 children with nutritious meals.
We help teachers with classroom expenses through Adopt-a-Classroom, we promote financial health to students with Junior Achievement and so much more.
We All Play a Part
Our goal is simple: to help the community thrive. We all play a part, and that's what gets us out from behind our desks and into the action. Our difference goes far, but it only goes farther when others join in.
Big or small, help is help, and it's easy to do whether it's by monetary, resource or physical donations. That's where you come in. A good place to start is by participating in our foundation. Levo cares and this is how we show it. Will you?